Episodes
3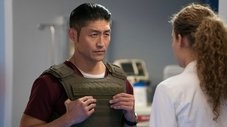 Dr. Manning and Dr. Charles treat a teenage girl with a rapidly changing set of symptoms that has everyone perplexed. Dr. Choi and medical student Jeff Clark encounter a 19 year-old tough guy who is brought into the hospital in severe distress. Once they establish the cause of the pain, the situation quickly turns dangerous and a resolved Dr. Reese does her best to help. Dr. Halstead must deal with a difficult case that is further complicated by Dr. Stohl, who has a camera crew following him around to shoot a promotional video spotlighting the hospital.
Read More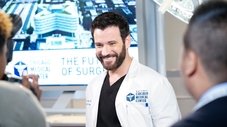 Dr. Halstead gets an unplanned visit from the CPD while Ethan is skeptical of a woman who is experiencing chronic pain. Natalie tends to a cancer patient whose brother has strong feelings on why he is refusing to lend his assistance
Read More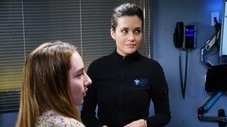 Dr. Rhodes receives an alarming phone call that prompts him to rush out in the middle of an important surgery. Dr. Halstead comes to the aid of an FBI agent who is brought into the ER, but he suspects there is more to the story than he is being told. Dr. Manning and Dr. Choi find themselves on opposite sides of a major disagreement over doctor-patient confidentiality.
Read More