Episodes
3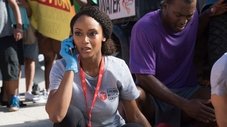 A car accident that occurs at the Chicago Marathon leaves a victim in critical condition and tests the mettle of Dr. Halstead, April and her fourth-year medical resident brother Noah, who must perform a difficult procedure in the field. A mother brings in her 8-year-old girl experiencing a sudden hearing loss and Dr. Manning is left to tend to the case, which takes a complicated turn. Dr. Choi deals with Olga, a woman who is malnourished, prompting him to bring in Dr. Charles to help assess the case. Meanwhile, Goodwin takes measures to get her personal life in order.
Read More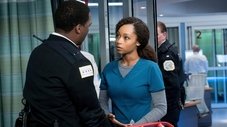 Dr. Rhodes and Dr. Charles' heart transplant patient gets into a car crash, revealing issues that could complicate her surgery. A past arrest causes trouble for Maggie when the arresting officer is brought to Chicago Med with a serious injury. Elsewhere, Dr. Manning and Dr. Halstead must defend their actions when explaining a patient's cause of death. Meanwhile, Dr. Halstead attempts to treat an uncooperative horse jockey.
Read More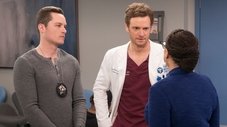 Things get personal for Dr. Halstead when his unsupportive father is admitted to the hospital against his wishes. When treating Will's father, Dr. Rhodes reflects on his relationship with his dad. Dr. Charles gets involved when his daughter Robin's strange behavior continues to intensify and Dr. Choi struggles to help a teenage boy who is desperate to control his sexual urges. Dr. Manning feels the impact of being a working mother when a young boy is brought in for neglect. Meanwhile, Sarah teaches a group of high school students about the responsibilities of having a child by using fake baby dolls.
Read More