Episodes
7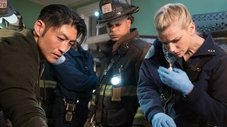 Dr. Rhodes and Dr. Downey clash over how to treat a patient with various health and heart issues. Meanwhile, excessive hoarding at a home comes into play when trying to help a man with a leg injury; a patient is bitten by her own dog; and a commission pays a surprise visit to evaluate the hospital.
Read More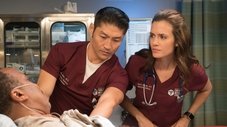 Sharon Goodwin's childhood sweetheart arrives at the hospital, but finds himself in dire straits. To help get his financial footing, Dr. Halstead gets lured into a concierge doctor app idea. Meanwhile, a young woman with a heart infection is treated by Dr. Rhodes against Dr. Charles' advice and Reese's former patient, a sex trafficking victim, reaches out to her for help.
Read More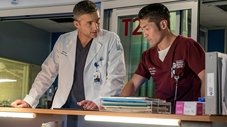 Goodwin tasks Dr. Charles with evaluating a patient as a possible heart recipient, while Jeff makes a confession to Dr. Manning. Dr. Choi deals with two MMA fighters who are brought into Chicago Med in bad shape. Elsewhere, Dr. Stohl returns to the hospital from his sabbatical leave and immediately offers up different medical opinion regarding the treatment of a patient under the care of Dr. Halstead. April discovers her TB medication may lead to further complications.
Read More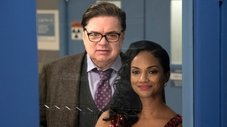 It's a long night on the graveyard shift at Chicago Med, especially for Dr. Reese, who must deal with pronouncing patients dead on more than one occasion. April gets called in to work, much to the dismay of Tate, who pressures her to slow down. Meanwhile, Dr. Charles passes along some vital news to Dr. Latham, and Goodwin asks Dr. Rhodes to work on a most unusual patient.
Read More
Chicago Med braces for an influx of trauma patients when a pre-dawn pileup finds the hospital in full scramble mode. As a result of the storm and emergencies, supplies become limited and Goodwin, Dr. Manning and Dr. Halstead must deal with making an impossible decision. Meanwhile, Dr. Choi handles a severely burned patient who has one final request and Dr. Charles deals with an agitated patient.
Read More