Episodes
5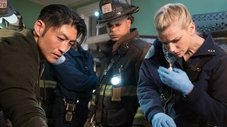 Dr. Rhodes and Dr. Downey clash over how to treat a patient with various health and heart issues. Meanwhile, excessive hoarding at a home comes into play when trying to help a man with a leg injury; a patient is bitten by her own dog; and a commission pays a surprise visit to evaluate the hospital.
Read More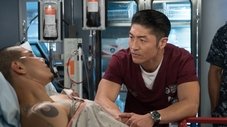 Dr. Manning and Dr. Rhodes separately treat complicated cases involving sick babies, only to uncover that the two cases could actually be intertwined. Elsewhere, Dr. Halstead and Dr. Charles treat a homeless man with an upbeat disposition who sheds some valuable insight that prompts one of the doctors to learn a thing or two along the way. Dr. Choi has a Navy corpsman follow him for the day as they deal with the toll of gang violence in the city, while Dr. Reese tries to understand the delicate balance required in her new position.
Read More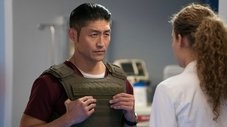 Dr. Manning and Dr. Charles treat a teenage girl with a rapidly changing set of symptoms that has everyone perplexed. Dr. Choi and medical student Jeff Clark encounter a 19 year-old tough guy who is brought into the hospital in severe distress. Once they establish the cause of the pain, the situation quickly turns dangerous and a resolved Dr. Reese does her best to help. Dr. Halstead must deal with a difficult case that is further complicated by Dr. Stohl, who has a camera crew following him around to shoot a promotional video spotlighting the hospital.
Read More
Chicago Med braces for an influx of trauma patients when a pre-dawn pileup finds the hospital in full scramble mode. As a result of the storm and emergencies, supplies become limited and Goodwin, Dr. Manning and Dr. Halstead must deal with making an impossible decision. Meanwhile, Dr. Choi handles a severely burned patient who has one final request and Dr. Charles deals with an agitated patient.
Read More
It's a miracle when a trauma patient survives the trip to the hospital, putting the pressure on Dr. Rhodes to keep the man alive. Dr. Choi and Dr. Manning have difficulty diagnosing the location of infection in a paralyzed patient. Dr. Reese must find purpose for a grieving widower who relies on a superhero costume. Meanwhile, April pushes Dr. Halstead to use unproved medications to help a patient with no other options.
Read More