Season Regulars
10
Crew
4
Production

Episodes
17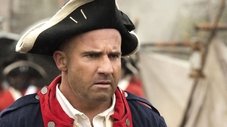 When The Legends find a new Time Aberration they learn they must travel to the winter of 1776 to protect George Washington and the American Revolutionary War. Unfortunately, things don't go as planned, forcing Sara to send out Nate and Amaya to help. Meanwhile, Jax and Stein who are busy protecting the incapacitated Waverider from their new enemy, are forced to step into roles that they don't think they are prepared for.
Read More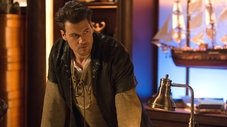 The Legends continue their quest to hunt down the Spear of Destiny before the pieces fall into the hands of the Legion of Doom. The Legends discover that pieces of the Spear are each being guarded in different time periods by members of the JSA. Their first stop is the future where they find Dr. Mid-Nite which eventually leads them to the past and King Arthur's Camelot, where Stargirl is protecting her piece of the Spear. In order to protect the Spear shard from the now-evil Rip Hunter, the Legends must join forces with the Knights of the Round Table.
Read More

After capturing Rip, he forces the Waverider to crash, leaving the Legends stuck seventy million years in the past. Ray leads Amaya and Nate to recover a vital piece of the ship. In an effort to get the "good" Rip back, Rory suggests they enter Rip's mind, but what Sara and Jax discover in his subconscious is not pleasant and they must fight evil versions of themselves. Meanwhile, Nate and Amaya continue to get closer, but it could cause serious ramifications.
Read More
No guest stars have been added.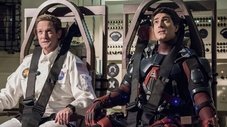 When the Legends track Commander Steel to NASA Headquarters in 1970, they learn where Nate's grandfather hid the last fragment of the Spear of Destiny. The team notices a time aberration during the Apollo 13 mission and believes that the Legion of Doom might be involved. As the Legends journey into space to intercept Apollo 13, the Waverider suffers massive internal damage and Ray's life is left in jeopardy when he is stranded on the moon. Meanwhile, tension grows between Rip and Sara as to who is the leader of the team.
Read More
No guest stars have been added.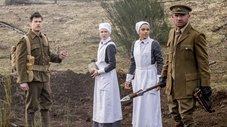 The Legends must devise a plan to retrieve the last remaining fragments of the Spear of Destiny from the Legion of Doom. They find themselves in France at the height of World War I faced with the knowledge that they must destroy the mystical object. They enlist the help of a soldier by the name of John Ronald Reuel Tolkin and find that the Spear is leading them into the heart of the war. Meanwhile, the team must all resist the temptation of the Spear, and the return of a former teammate.
Read More