Overview
Media
Fandom
Share
Episodes
7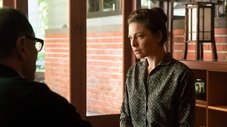 Juliana recognizes that her and Tagomi's fates are intertwined. Tagomi and Admiral Inokuchi realize the Reich is imposing a covert oil embargo on the Pacific States. Reichsmarschall Rockwell and J. Edgar Hoover plot against John Smith. Helen starts therapy to cope with her grief over Thomas, and takes drastic action to protect her family. Kido and Tagomi clash over Juliana.
Read More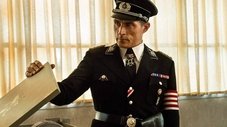 Juliana and Tagomi pursue the mysteries of the films and Juliana reunites with an old friend. Childan is anxious to return to San Francisco now that the reprisals have stopped, but a potential new romance makes Ed reluctant to leave. Kido receives intelligence that sets him on a new path. Smith finds himself celebrated by Nazi high society at a screening of Nicole's new film about Thomas.
Read More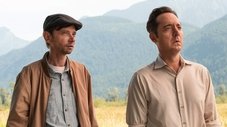 A new community fights for survival in the Neutral Zone. Juliana and Joe get reacquainted, while Joe continues his undercover work for Himmler. Wyatt drops in on Juliana in San Francisco. Smith's past rises up to haunt him. Ed and Childan face a challenge on their way home to San Francisco. As tensions between the Reich and the Empire rise, Tagomi finds his life may be in danger.
Read More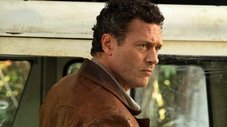 With Wyatt's aid, Juliana flees San Francisco with the stolen Nazi secrets. Childan can finally return home; Ed decides to stay in the Neutral Zone. Tagomi makes revelations to Kido that change Kido's perspective. John Smith's career takes a turn.
Read More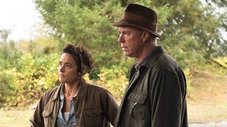 Juliana realizes time might be running out, but recruiting supporters continues to prove challenging. Tagomi finds himself in a dangerous life-or-death struggle. In therapy, Helen Smith crosses a line. Kido pursues his target in the Neutral Zone.
Read More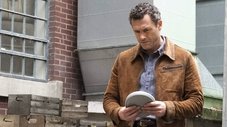 Juliana's attempt to stop the Nazis lands her in a precarious position. Himmler and John Smith lead a lavish celebration of Year Zero. Amid a series of successes, Smith faces a setback. Kido returns to San Francisco with a prize, performs an act of kindness for a friend. Tagomi makes a difficult decision. Ed returns to San Francisco and reconnects with Childan.
Read More