Episodes
3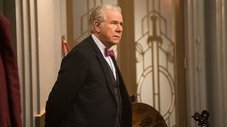 When Baird goes after Nicole Noone in an attempt to repair her rift with the Library, she ends up joining Nicole in a mission to retrieve a dangerous artifact before it falls into the hands of Russian grave robbers. But can she convince Nicole to forgive the Library and return home with her? Or, will Nicole open Baird's eyes to the dangers of a Guardian dedicating herself, heart and soul, to the Library?
Read More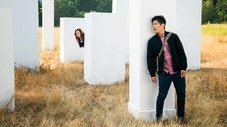 It's time to choose the singular Librarian to tether with Baird, but no one can decide so the Library takes it upon itself to help. Reducing the Librarians to their most primal selves and abandoning them in a landscape of their own nightmares, it's The Trial of the One - but can they regain their humanity in time to stop the bloodshed and prevent the death of two Librarians AND Jenkins?
Read More
After the world is morphed into a horrible and unrecognizable place – one where the Library never existed – it's up to Baird to bring the Librarians together before this bleak, knowledge-less world becomes the new reality.
Read More