Season Cast
0
There are no cast records added to Specials.
Season Crew
0
There are no crew records added to Specials.
Episodes
3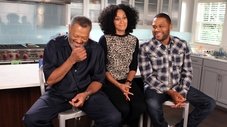 Hilarious behind-the-scenes footage and outtakes. Highlights will include a behind-the-scenes tour of the "black-ish" set, given by Yara Shahidi (Zoey Johnson), Marcus Scribner (Andre Johnson, Jr.), Miles Brown (Jack Johnson), and Marsai Martin (Diane Johnson), along with never-before-seen-outtakes featuring series stars Anthony Anderson, Tracee Ellis Ross and Laurence Fishburne, plus bonus footage and interviews.
Read More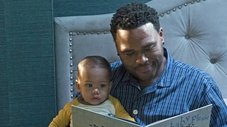 We don't have an overview translated in English. Help us expand our database by adding one.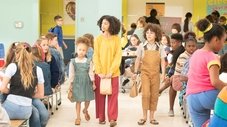 After Dre and the kids question Bow's unusual upbringing, we flashback to a young, 12-year-old Rainbow living in a commune with her family. When the commune is unexpectedly raided, they are upended and must move to the suburbs. The mixed-race family has difficulty acclimating to this new mainstream life, and the kids struggle with their biracial identity as they try to fit in at their new school.
Read More