Overview
Media
Fandom
Share
Episodes
6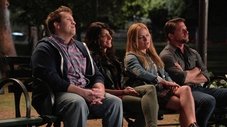 Find out what happens when a high-strung romantic, a serial womanizer, a free-spirited heartbreaker and a sheltered man-child are unexpectedly thrust in a Queens, NY, townhouse.
Read More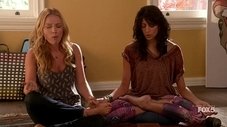 At the insistence of her mother, Caryn travels to Florida to tell her grandmother the truth about having broken off her wedding engagement. Once there, she cannot bring herself to do it and comes up with another plan. Meanwhile, to help Eric cope with losing his father, Zara pretends to communicate with him from beyond the grave.
Read More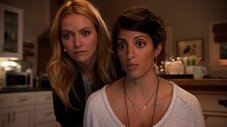 Caryn and Zara are impressed and grateful that Stosh continues to show up with bags full of groceries to cook meals for them and Eric. That is, until the women discover that he's been cooking food the he has stolen from their kitchen. Meanwhile, Stosh owes money to a bookie and skims some of the money off of what Eric gave him to purchase
Read More
As a favor, Caryn reluctantly goes on a date with a nerdy guy from Eric's human chess league, but becomes interested in him when he doesn't call her back following their dinner. Meanwhile, Stosh becomes Zara's "agent" and gets her to enter an art contest.
Read More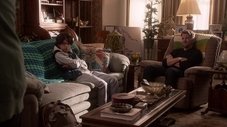 Stosh and Eric visit Stosh's 12-year-old son, Frank, for the first time, and they bond over watching "The Godfather." Meanwhile, Caryn becomes clingy and overbearing in her friendship with Zara.
Read More
The group goes to a lesbian bar, where Caryn and Stosh compete for the same woman. Meanwhile, Zara is conflicted between keeping Eric as her darts partner or letting him know that the bar's patrons think he's one of them.
Read More