Episodes
3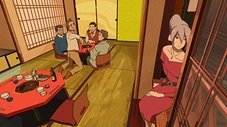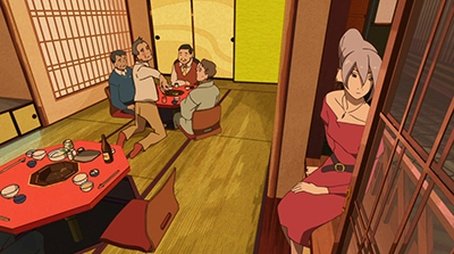 Yasaburou had been hiding from Benten in Osaka, but thanks to Kinkaku and Ginkaku she catches him during a visit to Kyoto and makes him perform tanuki tricks for the Friday Fellows. It is revealed that Yasaburou's mother was saved by a man who gave her onigiri and also that one of the Friday Fellows, Hotei, has loved tanuki ever since he saved one and fed it onigiri...
Read More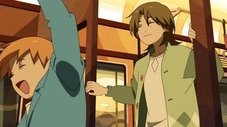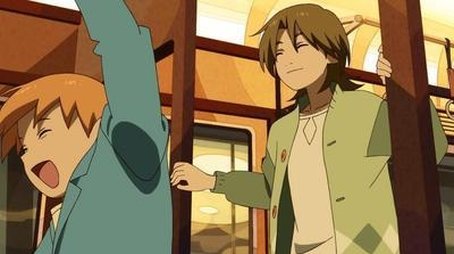 Yashirou comes up with a plan to get Yajirou back in the game, leading to the trouncing of Kinkaku and Ginkaku. Yashirou stalls the Nise-emon decision meeting while Yasaburou saves Yaichirou, but their mom is still in danger of becoming Friday Fellow hot pot.
Read More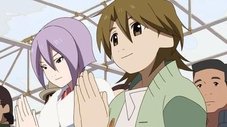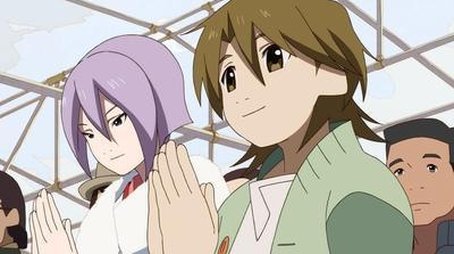 Tanuki and human worlds collide as both the Nise-emon ceremony and Friday Fellow year-end bash descend into chaos. The scale of the disturbance increases when Prof. Akadama starts brandishing the Fujin Raijin folding fan, but by New Year's everything settles down and Yasaburo and co. are able to calmly consider their hopes for the future.
Read More