Episodes
7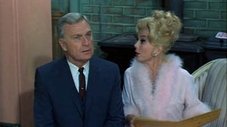 Oliver's upset that Lisa listed him the new phone directory as an attorney. He fears he'll be flooded with calls wanting his legal advice. Instead, lawyer Douglas becomes cranky when his phone doesn't ring. Meanwhile, Lisa tackles a formidable task in the kitchen: baking a cake. When Oliver finally gets a potential client, the unlucky man encounters Ralph's plank, Lisa's 20-pound pound cake and Haney's truck.
Read More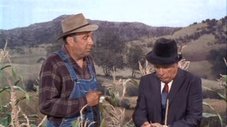 Oliver starts a feud with the Hooterville Phone Company and launches a campaign to recall its management.
Read More
Alarmed by the dropping population of Hooterville, Oliver calls a town meeting to find a way to keep the young people from moving away. Lisa urges him not to become involved because his "goo dooding" always backfires, but he forges ahead anyway. Soon, he's involuntarily volunteered his barn to be the valley's new youth center.
Read More
Haney's latest attempt to cheat Oliver could land him in jail if he doesn't repay his $200 by six o'clock. He uses Oliver's irritation over Colby's renegade cow, the Douglases' cow Eleanor and a misplaced phony bovine to his advantage, selling and reselling all three cattle to make money. Along the way, Lisa and Eb become convinced that Oliver is a cold blooded "cow shooster"
Read More
Oliver unintentionally provides the motive for the residents of Hooterville to illegally receive more than $500,000 from the Internal Revenue Service. The locals think all they have to do is write in and state their losses--not understanding that they actually have to file taxes first. Eventually, to get its cash back, the IRS invests in Haney's monkey racing track.
Read More
Confusion takes over Hooterville as a bank robber and his girlfriend hold up in Pixley. The main problem is that the bank robber looks, and sounds exactly like Oliver Wendall Douglas! The first one to get confused is Eb, when he sees what looks like Oliver cheating on Lisa by kissing another girl. The look alike also causes confusions for Mr. Drucker and Mr. Kimbell when he makes a visit to Sam's store. On suspision, Oliver is arrested, while Mr. Drucker and Mr. Kimbell hold up the bank robber and send him to jail. Oliver and the robber are in jail, and the police can't tell who is the real Oliver, but they have Lisa come in to identify the real Mr. Douglas. She picks the robber, but Oliver comes up with an idea to reveal who is the real Oliver, when he has himself, and the robber write down where they believe Lisa has a mole.
Read More
When the Ziffels come down with the flu, Arnold the pig stays with the Douglases for a few days, complete with his baggage & ukelele. On a trip into Pixley, Arnold waits in the car, while the Doulases run an errand. Arnold witnesses the Pixley Bank being robbed and notices the robbers description. But with all his squealing he loses his voice, and cannot tell the sheriff what he saw. Mr. Haney tries to sell Mr. Douglas a witness protection service for Arnold. Mr. Kimball tries to track the robbers and ends up giving the real robbers info about where Arnold can be found. The robbers take Eb hostage, thinking he is Arnold. Arnold saves the day by leading the Douglases to the robbers hideout and helping capture them, by pushing a ladder over their heads. Arnold thus collects the $2500 reward.
Read More