Brandon Routh
as Ray Palmer / The Atom / Superman
Episodes
3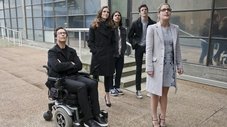 Felicity and Ray Palmer pay a visit to S.T.A.R. Labs for help getting Ray's ATOM suit to work, and ask Cisco for help. Meanwhile, a young tech expert raises havoc with her insect drones, and Barry asks Ray for help dealing with her.
Read More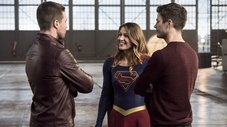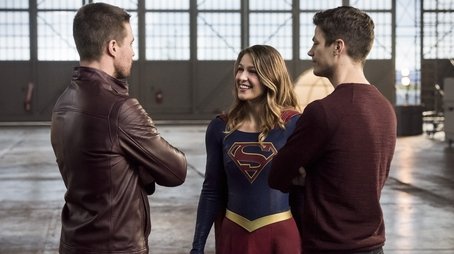 When aliens called the Dominators attack Central City, Barry speeds over to Star City to ask the Green Arrow for help in stopping them. Realizing the battle against the Dominators is bigger than they thought, they track down the Legends of Tomorrow, and Barry and Cisco create a breach to bring back a secret weapon – Supergirl. Once all of the super friends are assembled, they come up with a plan to attack but a shocking secret related to Flashpoint is revealed and suddenly no one is sure who they can trust. Meanwhile, Wally wants to join the battle against the aliens but Iris tells him he's not ready.
The crossover starts on Supergirl S02E08 Medusa (I). It continues on Arrow S05E08 Invasion! (III) and DC's Legends of Tomorrow S02E07 Invasion! (IV).
Read More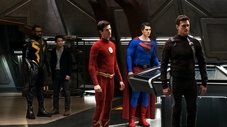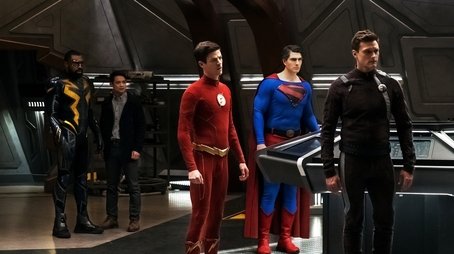 Pariah enlists Black Lightning to help stop the Anti-Monitor after Flash-90 shares what he learned from his battle in 'Elseworlds.' With the help of Black Lightning, Barry, Cisco and Killer Frost come up with a plan that could save them all. Meanwhile, Iris has a heart-to-heart with Ryan Choi, while Oliver and Diggle return to an old familiar stomping ground.
This crossover begins with Supergirl S05E09 and Batwoman S01E09, and continues on Arrow S08E08 and Legends of Tomorrow's special episode.
Read More