Stephen Amell
as Oliver Queen / Green Arrow
Episodes
7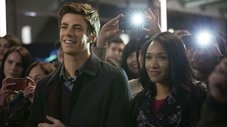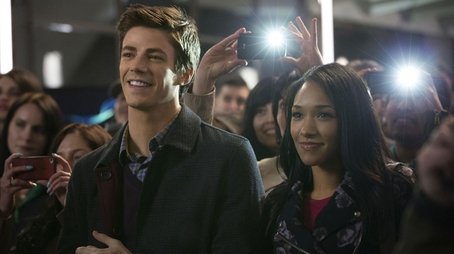 Barry discovers his powers and puts them to the test, only when he finds its no longer a test but the real thing when he encounters a certain someone.
Read More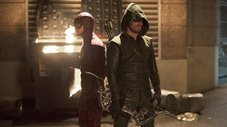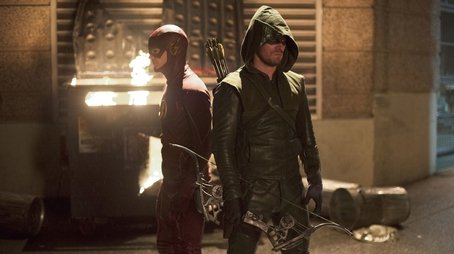 Barry is thrilled when Oliver, Felicity and Diggle come to Central City to investigate a case involving a deadly boomerang.
Read More
When Harrison activates the particle accelerator, the team has no choice but to evacuate the five metahuman prisoners. Unfortunately, with time running out, Barry has no choice but to turn to Captain Cold for help. Meanwhile, Eddie escapes but has some surprising news for Iris.
Read More
Vandal Savage arrives in Central City and sets his sights on Kendra Saunders. After Vandal attacks Kendra and Cisco, they turn to Barry for help. Realizing how dangerous Vandal is, Barry takes Kendra to Star City and asks Oliver and team to hide her until he can figure out how to stop Vandal. However, things quickly go from bad to worse when a man with wings AKA Hawkman shows up and flies off with Kendra. Meanwhile, Harrison develops a serum to make Barry run faster and asks Jay to test it out.
Read More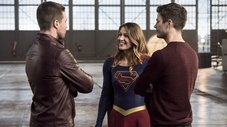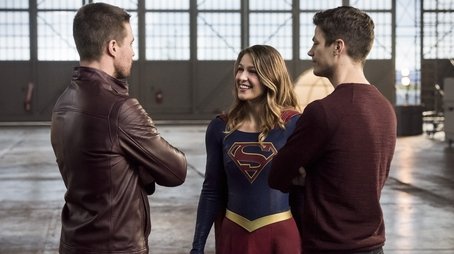 When aliens called the Dominators attack Central City, Barry speeds over to Star City to ask the Green Arrow for help in stopping them. Realizing the battle against the Dominators is bigger than they thought, they track down the Legends of Tomorrow, and Barry and Cisco create a breach to bring back a secret weapon – Supergirl. Once all of the super friends are assembled, they come up with a plan to attack but a shocking secret related to Flashpoint is revealed and suddenly no one is sure who they can trust. Meanwhile, Wally wants to join the battle against the aliens but Iris tells him he's not ready.
The crossover starts on Supergirl S02E08 Medusa (I). It continues on Arrow S05E08 Invasion! (III) and DC's Legends of Tomorrow S02E07 Invasion! (IV).
Read More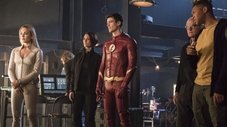 Barry and Iris's wedding brings the gang together, but things go awry when villains from Earth-X attack the ceremony. All of the superheroes band together with help from their super friends like Citizen Cold, The Ray, Felicity Smoak, Iris West and Alex Danvers to take on their most formidable villains yet. Earth's mightiest heroes - Green Arrow, Supergirl, The Flash and White Canary - lead their teams into battle to save the world.
The crossover starts on Supergirl S03E08 Crisis on Earth X (I) and Arrow S06E08 Crisis on Earth X (II). It continues on DC's Legends of Tomorrow S03E08 Crisis on Earth X (IV).
Read More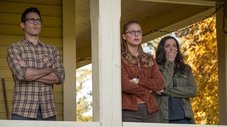 When Barry Allen and Oliver Queen wake up one morning and realize they have swapped bodies with each other, the two set off to find out what disturbed the timeline to cause such a shift. However, things quickly go from bad to worse when they present their case to Team Flash and the gang doesn't believe them. Barry and Oliver realize they need Supergirl's help and travel to Smallville on Earth-38 where they end up meeting Kara's cousin, Clark Kent, and intrepid reporter, Lois Lane.
The crossover continues on Arrow S07E09 Elseworlds (II) and Supergirl S04E09 Elseworlds (III).
Read More