Episodes
3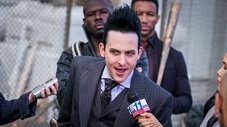 With Professor Pyg striking fear throughout Gotham, Gordon and Bullock head into the Narrows to look for clues. Bruce Wayne meets a former friend, Grace, who convinces him to come along for a night out with some old classmates. Meanwhile, Sofia's relationships with Penguin and Gordon continue to evolve.
Read More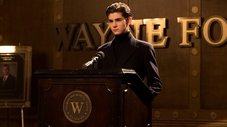 Ivy picks her next target, leading Gordon and Lucius back to an old friend, as Selina tries to take matters into her own hands. Sofia wants full control of Gotham and turns to Lee about the state of the Narrows. Meanwhile, Bruce tries to make amends with Alfred, and Nygma visits Arkham
Read More
Gordon and Bullock try to figure out who the clever thief is behind the robberies of various bank branches in Gotham. Meanwhile, Barbara is put in danger, forcing Tabitha to recruit help.
Read More