Overview
Media
Fandom
Share
Just like the nightly news. Only weeklier.
Overview
A half-hour satirical look at the week in news, politics and current events.
Creator
Last Season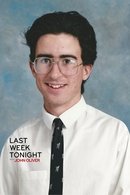 2020 | 30 Episodes
Season 7 of Last Week Tonight with John Oliver premiered on February 16, 2020.
Content Score
Just a little bit more...