Season Regulars
20
Crew
0
There are no crew records added to Season 1.
Episodes
7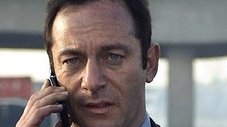 A British plane crashes in America, sparking off a national emergency and a diplomatic crisis.
It emerges the incident was the work of a British suicide bomber. With the 'special relationship' between the UK and the US under threat, the British Ambassador, Sir Mark Brydon, manoeuvres American Secretary of Defense, Lynne Warner, into a public show of solidarity. But behind the scenes, tension mounts between the pair.
The situation worsens when the Governor of Virginia passes emergency legislation allowing the Virginia National Guard to apprehend and imprison all British Asians in the State.
The first casualties of the policy are a young British Asian couple, killed while trying to get over the state line from Virginia to Maryland. When Mark visits the scene he knows immediately his job has just become ten times harder.
Back at the embassy, the Ambassador's right hand man, Nicholas Brocklehurst, accesses surveillance material. It seems to suggest a link between the father of Mark's friend Caroline Hanley and an order for trigger switches. Surely a connection to the bomb?
Elsewhere, in the dead of night, a training exercise takes place on a secure military site in Virginia. Live ammunition is used, and one of the men is killed. Unmoved, the leader of the group ensures that the body won't be identified, before dumping it into a nearby river. The remains are discovered by a civilian the following day.
In Florida, Jane Lavery, a human rights lawyer on attachment to the Embassy meets her client Luke Gardner, a British citizen on Florida's Death Row. He maintains his innocence, but unless his appeal is upheld, he will be executed. Later, Luke sees the face of the plane bomber and has a strong emotional and physical reaction. What could be their connection?
Read More
Crew
0
Directed by: No director has been added.
Written by: No writer has been added.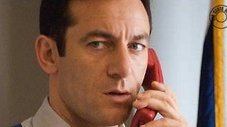 The British Embassy in Washington is besieged by British nationals seeking sanctuary from the Governor of Virginia's draconian policy to round up all British Muslims in the state.
Ambassador Mark Brydon is happy to offer it. But as his level-headed deputy Phil Lonsdale reminds him, there's a bigger picture. Priority must be to get the policy reversed. Mark thinks it through – it's a high risk strategy but Chair of the Security Committee Madeleine Cohen might be open to persuasion. His meeting with her is tough to read – has he helped British citizens or made things worse?
Counsellor for External Affairs Nicholas Brocklehurst is pursuing separate business. There's evidence to suggest that the unidentifiable body washed up in a creek in Virginia might have been a British soldier. But who would have gone to the trouble of shooting his face off? Nicholas agrees to help FBI agent George Blake to investigate the case.
While visiting Caroline Hanley's house for a dinner party, Mark's ambushed by Caroline, Gordon Adair (CEO of Armitage Corp, a major investor in Tyrgyztan) and James Sinclair (former ambassador to Tyrgyztan and the diplomatic untouchable Mark is forbidden contact with). The regime in Tyrgyztan is corrupt. They are pushing for change and want Mark on board. He dismisses the offer. 'I am a servant of the British Government – we support the existing regime', but later he remembers his own time in Tyrgyztan and his certainties begin to waver.
With fresh information about Private Military Contractors in his hand, Nicholas leaves Washington for London. There, he expertly breaks into Anthony Hanley's flat and begins searching it. But is he on Hanley's side or against him?
In Florida, prisoner Luke's appeal is denied and his death warrant signed. Human rights lawyer Jane Lavery sees one last chance. She can plead his case at the Pardons Board. When the shaky evidence that convicted him is exposed they must surely admit clemency?
Meanwhile Gary Pritchard is in business again. With his crew of mercenaries he's launching an operation that involves 10 canisters of poison gas and a Boeing 737. The operation fails when the airfield is raided by the FBI and all are taken into custody.
In the middle of the night, Mark's roused by a phone call. It's good news in one way – a coup has been foiled. Bad news for the Embassy though when it emerges that the mercenaries were British.
Read More
Crew
0
Directed by: No director has been added.
Written by: No writer has been added.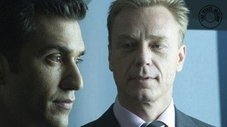 After thoughtful consideration, Mark has decided to go with James Sinclair's plan and broker the negotiations between the US and Eshan Borisvitch. He could replace Usma at the head of the Tyrgyztan's Government which finally will bring peace to the small country.
He finds James in a dire state, completely drunk while his son waits for him in a hotel room.
The FBI bust is all over the news, as Luke's mom watches the news, she recognizes an old colleague of her son. Jane and Matthew try to find out who it is.
Read More
Crew
0
Directed by: No director has been added.
Written by: No writer has been added.
Jane finally reads the letter Luke left for her before he was executed. She visits his old roommate who has kept something for him. As she perused through the information, she realizes that this could be worst than any political scandal the history of mankind has faced.
Eshan Borisvitch has finally arrived and Mark Brydon has invited him to his Residence. Phil Lonsdale is against the whole plan because of the possible consequences in case Uzma discovers the secret negotiations.
Read More
Crew
0
Directed by: No director has been added.
Written by: No writer has been added.
James Sinclair is on the run after the assassination of his brother-in-law, Eshan. The murder has put Mark Brydon in such a position that Downing Street wants his head and is being recalled. However, he refuses to resign and he then receives a phone call from Secretary of Defense Lynne Warner telling him she has asked personally for him to stay.
With the death of Eshan, The US government only needs to push a little more before the UN agrees to a war. She'll stop at nothing to get her wish. However, Mark Brydon starts to suspect everything has been engineered by the U.S. government to justify an unnecessary war.
Read More
Crew
0
Directed by: No director has been added.
Written by: No writer has been added.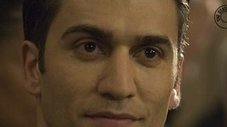 Special Agent Blake is closing on Christopher Styles as one of the men in the car accident with Jane was carrying a Department of Defense ID.
At the Pentagon, Secretary of Defense Lynne Warner is pushing for war but Carl tries to to stop the process.
Mark Brydon learns that Jane was in a car accident in Tampa, while he thought she was safely back in London. He calls the hospital immediately to make sure she's under guard 24/7.
Mark Brydon, then, puts everything in motion to stop the war against Tyrgyztan.
Read More
Crew
0
Directed by: No director has been added.
Written by: No writer has been added.

Crew
0
Directed by: No director has been added.
Written by: No writer has been added.
No episode images have been added.