Episodes
7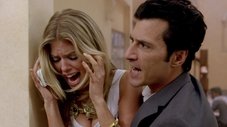 In the season three premiere, Beverly Hills is rocked by an earthquake. Naomi has spent the summer dealing with the aftermath of her rape by Mr. Cannon, Annie and Dixon are dealing with the absence of their father while Debbie tries to hold the family together. Teddy and Silver find themselves happier than ever until he suffers an injury that could end his tennis career. Navid welcomes Adrianna back from her summer tour with Javier, but their arrival brings an unexpected death. Ivy and Dixon return from their summer vacation in Australia, while Annie and Liam discover their friendship may be best if it ends.
Read More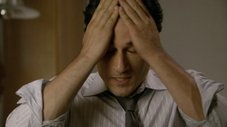 Naomi has constant flashbacks to her rape and begins taking sleeping pills in order to sleep through the night. Mr. Cannon invites Silver over to his apartment to watch his new documentary and secretly slips something in her drink. Meanwhile, Teddy wakes up from a night of drinking and realizes he hooked up with someone. Dixon learns that, despite what he assumed, Ivy is a virgin. Annie confronts her boss, Katherine about her awkward behavior and is shocked when she makes her an offer she may not be able to refuse. Adrianna sings a new stolen song at a memorial service but she soon regrets her decision to do so when the video goes viral on the web.
Read More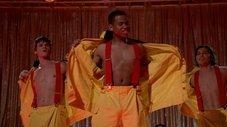 Silver plans a cancer-awareness charity event to honor her mother and enlists the help of Navid, Dixon, Liam and Teddy to appear in a bachelor auction. Ian, a theater student at West Bev, is brought in to help choreograph a dance number for the auction, but all comes to a stand-still when Teddy directs some negative words toward him. Annie and Adrianna discover the truth about Naomi and Mr. Cannon. Annie discovers Debbie's financial problems and decides to take an offer to make some quick cash. Ivy and Dixon decide to spend the night together, but Dixon hits the brakes when Sasha returns with some life-altering news.
Read More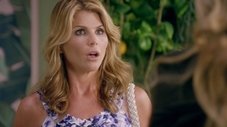 Silver, Naomi and Adrianna craft a plan to seduce Mr. Cannon and prove that he raped Naomi, but they underestimate his ability to control the situation. Teddy and Ian are forced to do manual labor as punishment for fighting. Dixon fears for his life and pushes Ivy away, leading her straight into the arms of Oscar. A pregnant Jen seeks to hire a new assistant and Debbie applies for the job.
Read More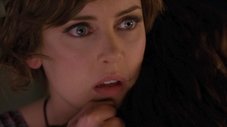 Everything changes for Navid when he learns how Adrianna used the baby she gave up for adoption. Adrianna leans on Silver for support and makes a shocking discovery. Annie gets the opportunity to audition for a play and Emily comes up with a plan to sabotage her. Naomi returns from a spiritual retreat and decides to throw a party for Guru Sona but realizes the Guru may not be the person Naomi thinks she is. Ivy is nervous about getting back in the water after her accident. Teddy is being blackmailed and is surprised to find out who is behind it.
Read More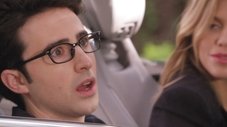 Navid and Dixon convince a music producer to shoot a music video at Shirazi Studios. Adrianna's suspicions are confirmed, and she tells Silver about her plot for revenge. Emily distracts Annie and tries to get close to Liam, but her plan backfires. Teddy leans on Silver for support. Meanwhile, reality producers follow Adrianna and her friends around trying to shoot a pilot, and Naomi is surprised by her reaction to a nerdy lab partner who helps her out.
Read More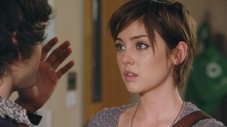 Back to her old tricks, Emily messes with Annie's internship at the playhouse -- and with Annie's boyfriend. Silver convinces Navid to sign the release for Adrianna's reality show to help distract her and throw her off the track. Naomi bottles up her feeling for Max. After watching footage from her birthday party, Adrianna makes a stunning realization. Ivy meets a new guy, Raj and they strike up a friendship. Meanwhile, Dixon, Navid, and Liam take Teddy out on the town.
Read More