Episodes
4
It's the middle of Amy Kramer's most-hated night, Family Night, where every member of the family has to share something with the others. After a home-made video of the family's most embarrasing situations put together by Amy's mischievious little brother, Jed, it's Amy's turn to share. She decides to share a ventriloquist act with her ventriloquist dummy, Dennis. However, not even halfway through the routine, Dennis loses his head. Amy complains to her father, reminding him that he told her she'd get a new dummy. So Amy does. She gets Slappy. However, after Amy reads the card of magic gibberish in Slappy's coat pocket, she's just put her family and herself in jeopardy. Because Slappy's no normal dummy. He's one that can come to life...
Read More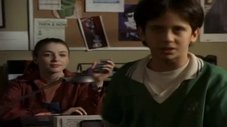 Matthew and Todd's family is holding a garage sale in their front yard, when Jessica Walters, a rich girl, comes to the sale. She weasels a rare baseball card out of a reluctant Matthew for one dollar. After going home, she checks her ""Financial Empire"", and her brother comes in asking her for spare money to get their mother an anniversary gift. When Jessica gets too technical about it, their mother tells Jessica it's her job to sweep the attic. Inside, Jessica finds a strange toy town. Now, she's transported into Karlsville, a strange town where one man rules all. And Jessica's greed just may get the best of her. As during her stay, many of the townspeople are talking about what happens to greedy little pigs...
Read More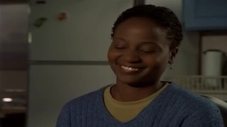 After Jessica's scary adventure in Karlsville, she and her brother throw it out on an agreement that she will give him fifty dollars for an anniversary present. However, Todd and Matthew find it when they are coming home from their friend's house one night. They carry it home, and the next day Matthew goes to his baseball game. Matthew finally gets a chance to play-and strikes out horribly. Sad, he sits in his room while the rest of his family watches a movie. Tossing his baseball up and down, the ball suddenly floats into Karlsville. Following it, Matthew is transported into the town just as Jessica was, only he's in a baseball game. And in Karlsville baseball games, it's not whether you win or lose. It's how you save your life...
Read More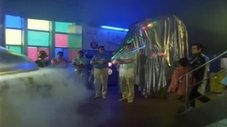 After Matthew narrowly escaped from Karlsville, Todd walked to Matthew's room, obsessed with winning some kind of contest. With him, he carried an envelope that said he was the grand prize winner. And that he should come to Karlsville to claim his prize. So, while wondering what Karlsville was, Todd was accidently sucked into the town himself, and the population sign went from ""100"" to ""101"". Todd was greeted by Karl, and the town. They celebrated, and Matthew and Jessica came into the town themselves. While they were looking for Todd, Todd himself was brought to claim his prize. However, Todd's prize is pretty scary. Scary enough to make him a citizen of Karlsville. Permanantly...
Read More