Episodes
6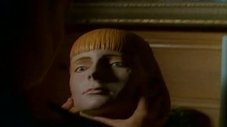 Shy, quiet Carly Beth is an easy target for everyone's teasing and practical jokes. But this Halloween she's found a wonderfully spooky mask that has her tormentors scared and running. Carly Beth refuses to take her new mask off, even though it causes strange things to happen to her and other people. One day the magic of the mask turns on Carly Beth. She's horrified to discover that she and the mask have become one.
Read More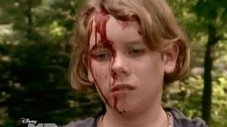 Michael Webster is always getting in trouble! And he knows it's because of his bratty sister, Tara the terrible. But now something else is about to make Michael's life even worse. His father has just brought home an antique cuckoo clock. It's old. It's expensive. And Mr. Webster won't let anyone touch it. Poor Michael. He should have listened to his dad. Because someone put a spell on the clock. A strange spell. A dangerous spell. And now Michael's life will never be the same again...
Read More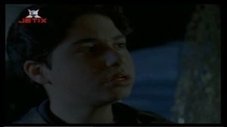 Seth Gold is sick of being ordered around by his sister, his mother, and his father. His hobby is channel-surfing, so he orders a remote from a company in a magazine. One day as Seth is riding home from school, he checks the mail and the remote came and is inside. Running inside the house to open it, Seth notices it can also be used to change the radio station. He then decides to watch TV, when his sister Jamie comes in to practice her tap-dancing. As a joke, Seth presses the Pause button while aiming the remote at his sister. His sister actually pauses! Seth now realizes this new remote can control more than just the TV.
Read More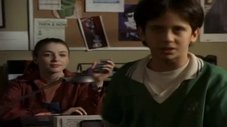 Matthew and Todd's family is holding a garage sale in their front yard, when Jessica Walters, a rich girl, comes to the sale. She weasels a rare baseball card out of a reluctant Matthew for one dollar. After going home, she checks her ""Financial Empire"", and her brother comes in asking her for spare money to get their mother an anniversary gift. When Jessica gets too technical about it, their mother tells Jessica it's her job to sweep the attic. Inside, Jessica finds a strange toy town. Now, she's transported into Karlsville, a strange town where one man rules all. And Jessica's greed just may get the best of her. As during her stay, many of the townspeople are talking about what happens to greedy little pigs...
Read More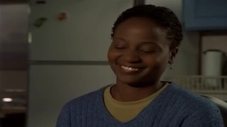 After Jessica's scary adventure in Karlsville, she and her brother throw it out on an agreement that she will give him fifty dollars for an anniversary present. However, Todd and Matthew find it when they are coming home from their friend's house one night. They carry it home, and the next day Matthew goes to his baseball game. Matthew finally gets a chance to play-and strikes out horribly. Sad, he sits in his room while the rest of his family watches a movie. Tossing his baseball up and down, the ball suddenly floats into Karlsville. Following it, Matthew is transported into the town just as Jessica was, only he's in a baseball game. And in Karlsville baseball games, it's not whether you win or lose. It's how you save your life...
Read More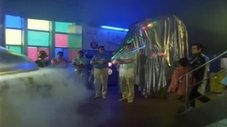 After Matthew narrowly escaped from Karlsville, Todd walked to Matthew's room, obsessed with winning some kind of contest. With him, he carried an envelope that said he was the grand prize winner. And that he should come to Karlsville to claim his prize. So, while wondering what Karlsville was, Todd was accidently sucked into the town himself, and the population sign went from ""100"" to ""101"". Todd was greeted by Karl, and the town. They celebrated, and Matthew and Jessica came into the town themselves. While they were looking for Todd, Todd himself was brought to claim his prize. However, Todd's prize is pretty scary. Scary enough to make him a citizen of Karlsville. Permanantly...
Read More