Episodes
5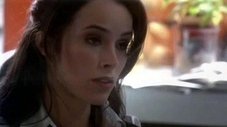 The team investigates a millionaire whose wife has disappeared, and who is suspected of killing her. On the personal front, Angela goes to visit her father in prison for the first time in over ten years, but still has trouble letting her guard down about her past with her new boyfriend.
Read More
The team tries to derail a father-and-son crime team's plan to rob a sports arena. Meanwhile, Angela finds out that her dying mother could survive if she gets a bone-marrow transplant.
Read More
When a deadly virus is stolen from a laboratory, the team has less than 24 hours to stop a terrorist from letting it loose on the general public. Meanwhile, Angela's brother Jerry shows up with new evidence that their parents were imprisoned unjustly.
Read More
Angela arranges for her brother Jerry to meet her boyfriend Dylan, but things are interrupted by a shooting involving an unexpected visitor from her past. Leo and Dozer hunt for the gunman with their only clue being the code word "bluebird," a reference to her first case with the FBI. Meanwhile, flashbacks reveal how Angela was recruited to join the bureau.
Read More
While tracking down stolen photographic artwork, the team encounters a dangerous assassin thought to be long dead. Meanhile, Angela has another quarrel with her brother Jerry that almost brings their relationship to the breaking point.
Read More