Episodes
2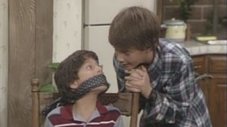 The Wilsons would like to hire a young lady to take care of their children. Mrs. Pembroke suggests that she spend some time with Charles to see if she's up to it. Much to Charles' embarrassment, Jane (Meg Ryan) turns out to be a very pretty girl who has heard many great things about him.
The kids do not usually manage to get into big fights. But because Jane believes that they should settle their differences their own way, things get completely out of hand. This time their fight escalates into clothes swiping, chemical warfare and mental torture. All this action is being taped by Lila who has a very important school assignment. When Mr. and Mrs. Pembroke return from their trip, they find Jane in the kitchen, thinking. She realizes that children are capable of much more than she ever dreamed possible and that a ""normal job"" would probably be a better idea.
Read More
Expand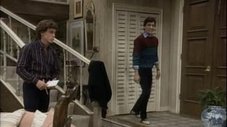 No matter how hard Charles and Buddy try, between them they do not have enough cash to even think about going out on dates. There has to be a way for them to make some extra spending money. Buddy's idea of finding household helpers and training them, then placing them for a small fee may be the answer to their cash shortage. What if they could offer somebody with the Good Charleskeeping Seal of Approval? Who would be better suited to find other Charles' than Charles himself? Buddy and Charles set up appointments with prospects from their college, and Mr. and Mrs. Pembroke give them permission to hold the interviews at the house. After some exhausting screening of a number of prospects, they decide on Megan Harker. They even give her the 'torture test', which she passes. Charles can honestly recommend her to the Wilson's for the live-in helper's job. After he offers Megan his congratulations, he tells Buddy that Megan will be the only graduate from Charles Us school.
Read More
Expand