Overview
Media
Fandom
Share
Overview
Yamishibai is a picture-story style of animation whose motif is surrounded and based off the rumors, and urban legends throughout the history of Japan.
Series Cast
Storyteller (voice)

13 Episodes
Last Season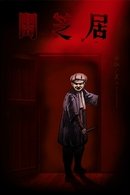 2019 | 13 Episodes
The 7th Season of Yami Shibai. A series of short horror stories, full of mystery and darkness. Supernatural phenomena and Japanese folktales told by a mysterious old man in the middle of the forest.
Content Score
We're so close, yet so far.