Episodes
5
Ned, Emerson, and Chuck's next case involves an olfactory assistant who was killed when her scratch-'n'-sniff book combusted.
Read More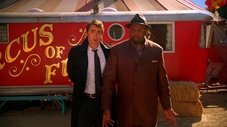 Georgeann Heaps hires Emerson to find her missing daughter, and the trail leads to a circus. Meanwhile Ned and Chuck try to deal with the change in their relationship, and Olive considers staying longer at the nunnery.
Read More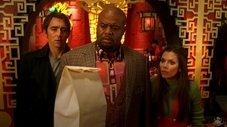 The wife of a murdered chef, Bao Di, hires Emerson to investigate the death of her husband. They soon discover that Bao was heavily in debt, and wagered his daughter Mei's hand in marriage to cover his markers.
Read More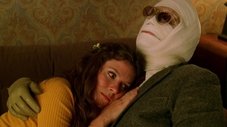 Chuck and Ned deal with the shocking return of someone from their past; Emerson and Olive investigate the death of a lighthouse keeper.
Read More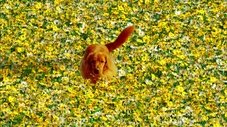 The past becomes the present when one half of the Darling Mermaid Darlings' arch rivals, the Aquadolls, is killed. In order to find the murderer, the Darling Mermaid Darlings must come out of retirement with Ned as their manager and Olive as their stylist. Chuck, of course, cannot participate. Olive gets close to Sid, with whom she shares her experiences in gender discrimination, what with him being a male synchronized swimmer and her attending Vassar on a jockey scholarship. But was Sid jealous enough of the headliners to commit murder?
Read More