Episodes
4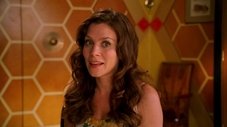 Emerson is hired by Dusty Fitz, whose wife Kentucky died in a tragic bee-related incident. She was involved with another man who Dusty claims she was preparing to leave, and Dusty suspects murder. Meanwhile, Lily helps Olive move to a nunnery.
Read More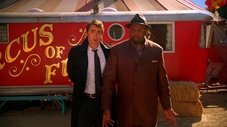 Georgeann Heaps hires Emerson to find her missing daughter, and the trail leads to a circus. Meanwhile Ned and Chuck try to deal with the change in their relationship, and Olive considers staying longer at the nunnery.
Read More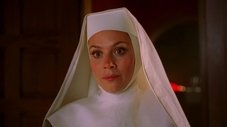 Olive calls on the Pie Maker and Emerson to solve a suspicious suicide of a fellow nun that she believes is murder. Meanwhile, Chuck considers what to do in the present with her new lease on life.
Read More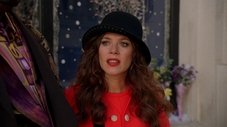 Erin Embry, window dresser extraordinaire for Dicker's department store, is killed and Chuck manages to get the Pie Hole gang on the case. Erin's fans think it was her window-dressing partner, Coco Juniper, who did the deed. Apparently the two artistic minds did not always meet. Meanwhile, Ned loses his zapping ability which causes him a small crisis of identity. How can he assist in solving cases if he can't undead and redead? How does it change his relationship with Chuck? And why are Ned and Olive posing as a couple?
Read More