Episodes
5
Ryan built a shoe-carousel for his six months anniversary with Fran, so what can she give him? She goes for strip- classes, from obviously queer dance instructor Allan. Josh expects a surprise for his birthday on Sunday, so when she asks him to make himself scarce on Saturday 'for a girls book club' -actually to strip for Ryan- he assumes that's to be his surprise party. Ryan loves his self-unwrapping present, till Josh walks in on them. Alison's unorthodox 'self-expressive' school project has Fran, Ryan and Josh visit the principal- it's a piñata in the shape of the team mascot, which spills not just peppermints but also condoms, as a protest that the school budget for sex seduction was cut to pay for new athletic equipment. After witnessing the atypical family dynamics, which they all defend, Josh not quite, Sir decides she turned out better then could be expected and lets her off.
Read More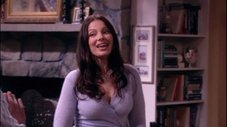 After having a nervous breakdown, 25-year-old Josh Reeves gets booted from medical school. So he decides to go back home. So when he arrives, Josh discovers his mother Fran Reeves has gotten over her divorce and starts a new relationship with a hunky and young man named Riley. Josh also finds out that Riley is 6 months Junior to him. Also Josh discovers his room to be a gym, and Josh's walk in closet now belongs to Rileys buddy Duane. And Josh's bratty young teenage sister loves her new life style. At Fran's urging, Josh must learn to become a part of his new ""family.""
Read More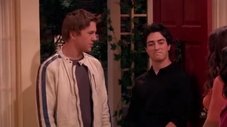 Allison's new boyfriend Kurt makes alarm bells to go off for both Josh and Riley. So that causes Fran to re-think her trust in Allison's ability to make smart choices when it comes to dating.
Read More