Episodes
3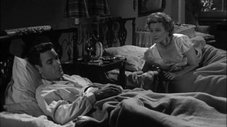 Paula Frayne's husband Norman is a chonic worrier who shows her little attention. When an old friend of Norman's shows up and shows too much interest in Paula, Norman becomes difficult. Paula becomes convinced that Norman no longer loves her and moves out of the house. She was wrong, however. Norman really loves her and threatens murder to prove it.
Read More
Herbert Morrison is on death row facing execution. He hates a man named Pops Lafferty who continually tries to cheer up inmates on death row. The day of Morrison's execution, he attacks Pops and kills him. Later, however, he discovers that a witness had come forward and cleared him of the murder that put him on death row. Unfortunately, Morrison also learns that he faces the gas chamber for killing Pops.
Read More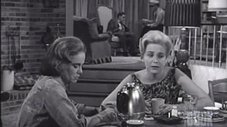 Elise Taylor has an affair with a man named Bishop Darby. Darby's wife, Jackie gives Elise a bottle of saccharin and tells her to make sure that Darby stays on hius diet. The saccharin, however, is poisoned. Later, however, Darby is killed when another man catches him with his wife. When Jackie hears the news she confesses to the murder believing that her poisoned saccharin did the job. Later, Elise has a cup of coffee with the tainted saccharin and dies.
Read More