Episodes
1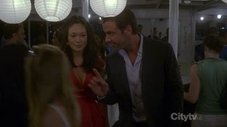 Nico has a lot on her mind as she butts heads with the new CEO Griffin Bell and Kirby complicates matter when he insists on taking their relationship out in public.
Meanwhile, things are heating up quickly for Victory and her new contractor Rodrigo, but problems arise when Joe constantly interrupts her new relationship. Later, Victory gets a surprise when Rodrigo shares that he has another woman in his life.
Elsewhere, Wendy is consumed by her new John Lennon project, which begins to affect her personal and professional life.
Read More
Expand