Episodes
4
After a mobster puts out a "one week only" million-dollar contract on Hammer, every killer in the city, and some financially strapped cops, tries to claim the prize. After an attempted hit takes place in Capt. Trunk' s office, Hammer is ordered to spend the week in a small "Hamish" village. Hammer proceeds to disrupt the lives of this pacifistic community. By the time the hired gunmen arrive, the formerly peaceful farmers, who Hammer corrupted into the ways of violence, assist him.
Read More
Hammer and Dori are assigned to locate a serial killer who is bumping off Elvis impersonators. In order to flush out the killer Hammer attends The Famous School For Elvis Impersonators where all the victims were once students. Complete with sequins and pompadour, Hammer enters an Elvis contest and sings The Battle Hymn of the Republic… setting himself up as bait.
Read More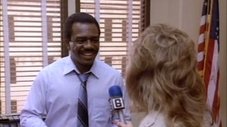 Bodybuilding terrorists led by a female aerobics instructor steal a nuclear warhead from the military and threaten to destroy the entire country. Hammer and Dori are assigned to the case and are captured by the group. When Hammer gets control of the situation he tries to disarm the device. Seconds later, the bomb explodes.
Read More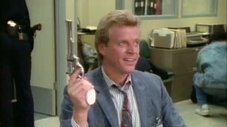 Sledge must discover who's making threatening calls to a radio psychologist.
Read More