Overview
Media
Fandom
Share
Episodes
7
Red's mother spends a Sunday with them and drives everyone crazy, except Fez. She seems to have a certain fondness for him.
Read More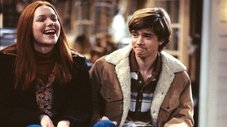 Since no one else is around, Jackie confides in Eric that she thinks she might be pregnant. Eric passes the news on to Donna, who tries to get Jackie to tell Kelso. The incident inspires Donna to go on birth control pills. Her decision inadvertantly causes Eric a lot of grief when Bob and the Formans find out.
Read More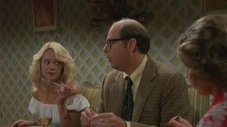 Bob and Midge's marital troubles spill over into a fight over Donna's affection. One of Laurie's college professors comes to Point Place to see if he can convince Laurie to return to classes, and he takes a 'hands-on' approach to the task, much to Eric's shock. Fez looks for a woman, and Hyde looks for a room to sleep in.
Read More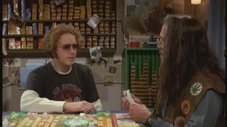 Eric goes out with his mom to the movies and is embarrassed at first but ends up having a good time. Fez gets a girlfriend and Hyde can't believe that she went from him to Fez and Jackie is jealous because she likes Fez.
Read More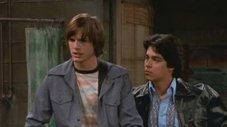 Kelso, depressed over his break-up with Jackie, is determined to get her back. He comes up with a fool-proof plan to win her over: a serenade. Jackie, however, has a new idea of who she likes now, and he's the sweetest, coolest, guy around: Hyde. Donna begins to feel that Eric is taking her for granted, now that they've "done it."
Read More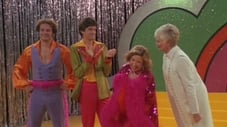 As punishment for being "dope-heads", Red gives Eric and Hyde a curfew. Laurie is all for it until she discovers that it applies to her too. Red booby-traps the house so that he'll know if there are any escape attempts, and keeps increasing the discipline, despite Kitty's pleas for leniency. Jackie is still trying to convince Hyde that she's the woman for him, but he's not buying it.
Read More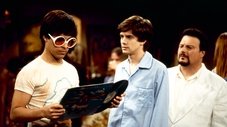 Eric is distraught after his break-up with Donna and wishes that they never kissed in the first place. As soon as he utters this wish, a guardian angel appears to teach Eric that it's better to have loved and lost than to have never loved at all. The angel takes Eric on a journey to the future -- the '80s -- to show him how everyone's lives would've turned out if he and Donna never got together. Eric remains unconvinced that the pain of his break-up was worth it, until the angel shows him all the wonderful memories he would have never had.
Read More