Overview
Media
Fandom
Share
Episodes
6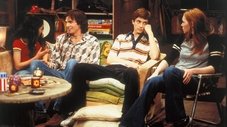 While Eric Forman is swiping beer for his best friends Donna Pinciotti, Michael Kelso, and Steven Hyde, his parents Red and Kitty hint that he may be getting the old Vista Cruiser. Now Eric can drive all of his friends – including the new foreign exchange student, Fez – to a Todd Rundgren concert in Milwaukee. A minor snag occurs when Kelso's obnoxious girlfriend, Jackie Burkhart, finds out and invites herself along. An even bigger snag occurs when Red tells Eric that he can't drive the car out of Point Place.
Read More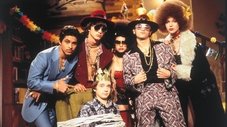 Eric's 17th birthday is coming up and he really doesn't want a party. Unfortunately, it's extremely obvious that Kitty is planning a surprise party against his wishes – she's even invited his older sister Laurie home from college for the event. Eric enlists Laurie's help in calling off the party while Kelso naively tries to attract her interest. And Donna, who's unsure about the state of her relationship with Eric, gets advice from Jackie on what to get him for a gift.
Read More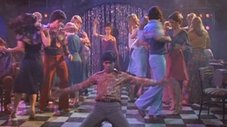 The kids decide to go to a disco but Steven doesn't know how to dance so Mrs. Forman teaches him to dance. Mr. Pinciotti walks in on them in a compromising position and believes they're having an affair. Kelso gets jealous of Fez because he thinks he's putting the moves on Jackie.
Read More
Red's mother spends a Sunday with them and drives everyone crazy, except Fez. She seems to have a certain fondness for him.
Read More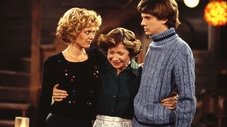 Red gives Eric 40 bucks to buy a Christmas tree and says that he can keep the change for his party. So Eric, Hyde and Kelso cut down a tree off the interstate and keep the money. They spend the money on beer and Kelso buys Jackie a Christmas present. Laurie spikes the punch with rum and Jackie's friend's are all attracted to Fez all of the sudden. Red has to work on Christmas Eve and not long after he gets home cops show up at his door telling him that his Christmas tree was illegally obtained and that they have to confiscate it. Also Hyde has a thing for Donna.
Read More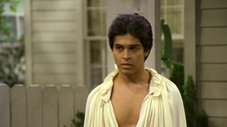 After Hyde moves back in with the Formans, Kitty decides to redecorate the basement so she hires Leo and his cousin Theo to do the job. Meanwhile, Donna and Eric engage in post-break-up bickering, while Fez takes up ballet to meet girls only to discover that they consider him one of the girls.
Read More