Overview
Media
Fandom
Share
Episodes
6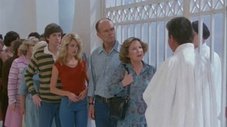 A work emergency leaves the Formans without Kitty on Sunday, and Eric and Laurie decide not to go to church. Kitty leaves that decision up to them, but when they don't change their minds, she brings the church to them by inviting Pastor Dave over for an afternoon of family fun and games. Kelso and Fez both grow beards, and Jackie finds the new, scruffy Kelso irresistible.
Read More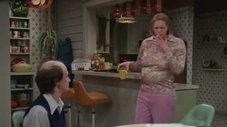 Kitty forces Red, Eric, Hyde and Kelso to help out at a church fundraiser. Red spends all of his time at the craps table, Kelso and Hyde cheat at bingo so they can win all the prizes. Eric is busy worrying about his relationship with Donna because a church member told him that his wife was nice too, when they first met, until they got tired of each other. Jackie and Donna tell Fez that Caroline is a psycho so he dumps her after she threatens him.
Read More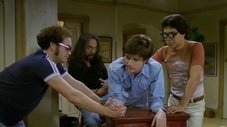 After reading an entry in Donna's diary, Eric decides to get a tattoo, but things don't turn out the way he planned. Kitty has Pastor Dave over for dinner and he ends up in the hospital; Jackie tries to get Kelso to sleep so he can repeat something he said before when he was sleeping.
Read More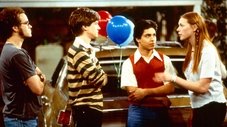 Eric kicks Donna out of the basement when she tries to hang out with their friends. Jackie inspires Donna to compete with Eric over their friends. The competition threatens to tear the entire group apart. Meanwhile, Kitty is ecstatic when she learns that Red has become friends with Pastor Dave.
Read More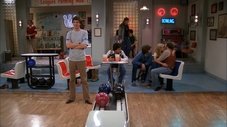 When the guys go bowling for boy's night, Hyde throws a wrench in the plan when his "friend" Jill shows up. Kelso and Fez decide to hunt down their own ladies and leave Eric to feel like the third wheel. Meanwhile, Donna is uncomfortable when she discovers Bob's new girlfriend is spending the night. When Red unintentionally inspires Pastor Dave to give up the cloth, he gets into trouble with Kitty and must find a way to steer Dave back to the light.
Read More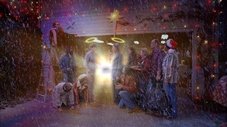 Eric thinks that Christmas just isn't as fun as it used to be when he was a kid, so Kitty suggests that he direct the church Christmas pageant. He has some artistic differences with the gang over how things should go. Kelso is upset that everyone is making fun of him for wanting to watch Christmas specials on television; and Red is upset over Bob's Christmas decorations.
Read More