Overview
Media
Fandom
Share
Episodes
3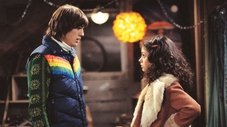 Jackie dumps Kelso after he makes out with Pam Macy and invites everyone but him to her parent's ski cabin for the weekend. Eric, excited about what this could mean for him and Donna, pays no attention to Kelso's whining about being left behind or Red's tips about driving in the snow. He doesn't realize that Hyde keeps hitting on Donna and Kelso plans on following them to the lodge. Also, Kitty gets mad at Red over a past indiscretion and Fez has his first experience with snow.
Read More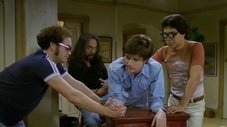 After reading an entry in Donna's diary, Eric decides to get a tattoo, but things don't turn out the way he planned. Kitty has Pastor Dave over for dinner and he ends up in the hospital; Jackie tries to get Kelso to sleep so he can repeat something he said before when he was sleeping.
Read More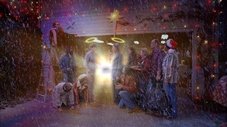 Eric thinks that Christmas just isn't as fun as it used to be when he was a kid, so Kitty suggests that he direct the church Christmas pageant. He has some artistic differences with the gang over how things should go. Kelso is upset that everyone is making fun of him for wanting to watch Christmas specials on television; and Red is upset over Bob's Christmas decorations.
Read More