Episodes
3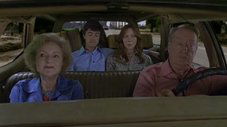 Kitty's parents arrive from Arizona, after being told that Kitty has some wonderful news to share with them. Kitty's news isn't what she thought it would be, and throws a damper on the high spirits. Donna learns a thing or two from Bea about getting people to do things, while Eric and Red learn a thing or two from the World Book about "lady problems." Kelso works out his feelings about Jackie and Hyde's relationship.
Read More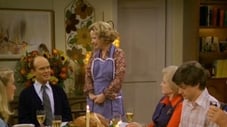 Eric hides the fact that he's failing math from Red because he wants to prove that he's starting to get serious about his future. Red is so impressed by his son's apparent maturity that he bumps Laurie from the adults' table at Thanksgiving and gives her seat to Eric. This makes Eric think that the time may finally be right to announce to his engagement to Donna. However, the woman that Kelso brings as his date to the Formans' dinner complicates this decision.
Read More
Annette, Kelso's girlfriend from California, comes to Point Place to visit him. The entire gang is shocked to learn how closely her personality resembles Jackie's, while Jackie tries to conceal her jealousy from Hyde. Meanwhile, Kitty's parents show up unexpectedly and announce that they'll be moving in for a while. This unpleasant situation gets far worse when Eric finds his grandfather collapsed in the driveway.
Read More