Episodes
6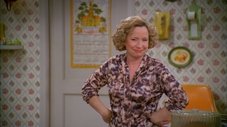 Eric and Donna both start dating other people; Jackie sets Donna up with Kelso's older brother Casey, while Eric has his pick of the girls at school after being named Point Place High's most eligible bachelor. Fez thinks that he's finally going to lose his virginity, and looks for a place that he and Rhonda can use for that purpose. Bob becomes rich again and Red buys a Corvette.
Read More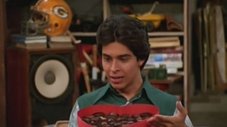 Eric doesn't know what to do when Red says 'I love you', so he decides to say it back, but learns that Red was drugged when he said it. Fez buys Rhonda a box of candies for Valentine's day, then can't help but eat them all. Jackie tells Kelso to get a job so he can buy her something nice for Valentine's day, and he finds a career that suits his interests and hobbies at the same time.
Read More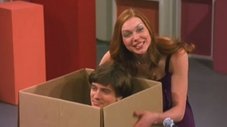 Kitty decides to throw a neighborhood barbecue after she wins a year's worth of hot dogs. Eric is upset when he learns Casey is invited, so he devises a convoluted plan to make Casey look bad in front of Donna. Kelso and Jackie seek relationship advice from Cosmo to uncover the root of their problems. Fez can't get past second base with Rhonda; Hyde's fed up with how the guys talk about the girls all the time.
Read More
Kitty and Eric go to the Hub after a dentist appointment and catch Donna (who's drunk) skipping school with Casey. Neither Bob nor Joanne can exert any authority over Donna, so a frustrated Red intervenes while everyone watches. Meanwhile, Jackie suggests that Kelso kiss another girl so that they can reconcile. And Hyde and Fez try to decide what to do with some dead fish that they stole.
Read More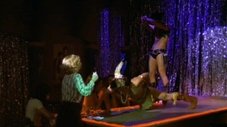 When Donna gets a full time job as "Hot Donna" on the radio, she decides that staying in Point Place is the best thing to do. She also buys a very small trailer for her and Eric. While visiting the trailer, the gang is surprised to see Casey Kelso, who is now back in town. The guys continue their plans and have a bachelor party for Eric, who can think of nothing but why Donna wants to stay. The girls also have their own fun at a strip club where they are again surprised to see Casey Kelso as a non-stripping employee who drives a drunk Kitty crazy.
Read More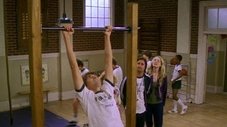 In preparation for pursuing a teaching career, Eric receives his high school transcripts and discovers that he received an incomplete in gym class. He enrolls in a summer gym course and learns that his new P.E. teacher is none other than Casey Kelso! Kelso and Fez move into their new apartment and compete over who gets the master bedroom. While they do this, Red exacts his revenge for the messes they've created at his house over the years.
Read More