Episodes
3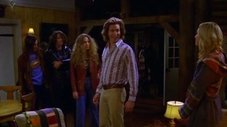 Jackie meets the local star while at the salon with Fez: talk show host Christine St. George. Her new goal in life is to be Christine's co-anchor on "What's Up Wisconsin?", but breaking in to show business is harder than she thought it would be. She finally gets a job working with Christine, but it's not quite the job she wanted. Randy wants to take Donna away to a cabin, which makes her suspect his intentions; Red takes Hyde to his Lodge, and Hyde's intentions come under suspicion.
Read More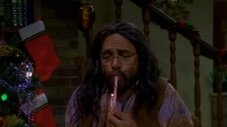 Jackie has some problems with her new boss, Christine St. George, whose constant demands keep Jackie frustrated. In an attempt to win her over, Jackie brings some of Kitty's home-made brownies to work. Her plan is successful, until Jackie takes credit for the brownies herself on television, and then finds that she now has an angry Kitty to contend with. Leo develops a crush on a younger woman.
Read More
Crew
1
Directed by: David Trainer
Written by: No writer has been added.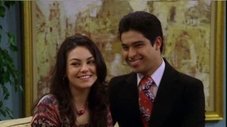 Jackie is stuck in the lurch when a guest suddenly cancels their appearance on "What's Up, Wisconsin?" She needs to find a replacement, or else lose her job; so she and Fez take the place of the missing guest, pretending to be a couple in love. Christine is so impressed that she takes Jackie out for drinks after work, and spills some personal secrets, then fires Jackie for knowing too much. Donna has her eye on a special someone to ask out for Valentine's Day, but gets turned down. Red introduces Hyde to his secret stash.
Read More