Episodes
2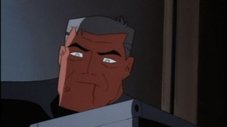 Twenty years after the original series and with a brand new Batsuit, Bruce Wayne takes on a gang of kidnappers to rescue a hostage only to suffer a heart attack. Forced to take up a gun to save his life he decides to retire.
Warren McGinnis, an employee of Wayne-Powers Industries, is given a disc containing classified information about a highly lethal kind of contaminant being manufactured by the company. The informant, a friend and fellow employee, vanishes.
Terry McGinnis, Warren's son, breaks his curfew and has a run-in with a gang called "The Jokerz". He flees to the countryside where an elderly Bruce Wayne comes to his aid. Weakened after the fight Bruce allows Terry to help him back to the manor. While he is unconscious Terry stumbles upon the Batcave.
Terry returns home to find his father dead. Swearing vengeance, he discovers the disc among his father's personal effects and returns to Wayne Manor to tells Bruce about the suspected corruption within his company...
Read More
Expand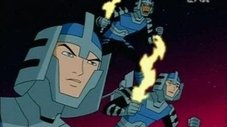 One of the hottest virtual reality arcade games is Sentries of the Last Cosmos. Max and Terry's classmate Corey Cavaleri loves the game, sometimes better than real life. When he beats the arcade's all-time record, Corey is summoned to the secluded Sentrycroft estate by the game's creator, Simon Harper. There, he and two other kids become real-life Sentries, complete with flaming swords and flying discs.
After a raid on Gotham's hall of records, Harper tells the kids that Sentries of the Last Cosmos is more than a game; in a nod to The Last Starfighter, Harper -- calling himself the Wise One -- claims that the Sentries' war against the Dark Regent is real, and that the game is used to recruit trainees. Batman learns of Harper's plot to send the kids after the Dark Regent -- the equally reclusive Eldon Michaels -- and tries to stop the kids and find the connection between the two men.
Read More
Expand