Episodes
2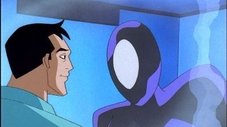 When Aaron, Inque's caretaker, is fired because of his infatuation with her, he cuts the power to her restraints. Injured and unable to regain her human form, she tries to coerce him to help her until he proves quite willing -- so long as she can make him like her. When Batman tries to stop her, she captures him and uses him as bait to lure Bruce Wayne into a trap.
Read More
Expand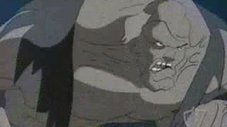 Shortly after Batman foils a daring, high-tech robbery of a powerful Wayne-Powers agricultural compound, Charlie "Big Time" Bigelow, one of Terry's friends from his wilder days, gets out of jail. Charlie offers Terry a chance to hook up with some contacts he made on the inside for a big job, but Terry refuses, trying to talk Charlie into staying out of trouble. Feeling guilty because Charlie went to jail and he didn't, Terry convinces Bruce Wayne to get Charlie a low-level job at Wayne-Powers.
When Terry finds out that Charlie used him to get into Wayne-Powers, he confronts him, hoping to steer him straight before he has to intervene as Batman. Clancy Brown makes his first appearance as Charlie "Big Time" Bigelow.
Read More
Expand