Episodes
4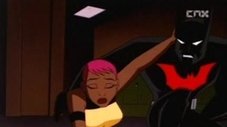 Maxine "Max" Gibson, one of Terry's classmates and a bona fide genius, has created a computer program to figure out Batman's secret identity. When Max is targeted by the Jokerz, she rewrites the code to find the Jokerzs' identities, which only puts her in more danger. Michael Rosenbaum and Jill Eikenberry make their first appearances as the voices of Carter Wilson, another one of Terry's classmates, and his mother.
Read More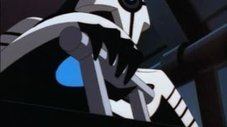 When all of Gotham's animals start getting agitated at the same time, Terry and Bruce Wayne figure out that sound frequencies beyond human hearing are to blame. That points to one man: Shriek. The animals prove to be the tip of the iceberg when people suddenly lose the ability to understand each other's speech. Shriek eventually turns off the interference, but makes a demand of Commissioner Gordon: the city's safety for Batman's life.
Read More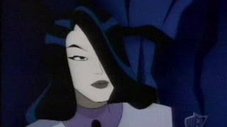 Feeling old and tired, Bruce Wayne is reminiscing about past loves lost when Talia, daughter of R'as al Ghul, visits him in the Batcave. With her father long dead, she wishes to rekindle their romance and makes him an offer: She will give him eternal youth through use of the immortalizing Lazarus Pit, and they can spend the rest of their lives helping people through their philanthropic organizations.
Worried that Bruce might give in for all the wrong reasons -- and concerned that he may lose the honor of being Batman -- Terry decides to come along to make sure everything is as it seems. When he and Bruce discover the truth behind her offer, it turns out to be more bizarre than either could have imagined.
Read More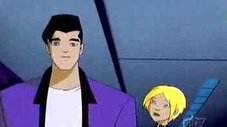 In a Zeta Project crossover, the synthoid Zeta returns to Gotham with his friend Ro. While trying to make contact with Dr. Selick, they are attacked by Agent Bennet and his federal agents. The two split up, but Bennet manages to stop Zeta by attaching a disruptor to his back. Mad Stan, fleeing a battle with Batman, saves Zeta from "feds trampling his basic human rights."
After bringing him back to his hideout, Stan discovers that Zeta is a synthoid. Suspecting that he's a killer robot sent by the federal government, he sends the recovering and grateful Zeta on his way -- with a bomb planted on his back.
Read More