Episodes
4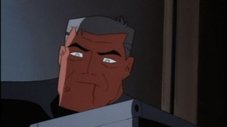 Twenty years after the original series and with a brand new Batsuit, Bruce Wayne takes on a gang of kidnappers to rescue a hostage only to suffer a heart attack. Forced to take up a gun to save his life he decides to retire.
Warren McGinnis, an employee of Wayne-Powers Industries, is given a disc containing classified information about a highly lethal kind of contaminant being manufactured by the company. The informant, a friend and fellow employee, vanishes.
Terry McGinnis, Warren's son, breaks his curfew and has a run-in with a gang called "The Jokerz". He flees to the countryside where an elderly Bruce Wayne comes to his aid. Weakened after the fight Bruce allows Terry to help him back to the manor. While he is unconscious Terry stumbles upon the Batcave.
Terry returns home to find his father dead. Swearing vengeance, he discovers the disc among his father's personal effects and returns to Wayne Manor to tells Bruce about the suspected corruption within his company...
Read More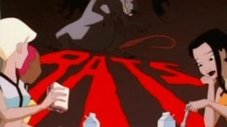 When Dana finally blows up at Terry for his constant absences and broken dates, she finds a single rose in her car. Assuming it's from Terry, she makes a date to meet him so they can talk. On his way over, Terry is delayed by radical anarchist Mad Stan. Disappointed, Dana gives up waiting, only to be spirited away to the underground world of a boy with rat-like features named Patrick.
Smitten with Dana, he promises to always be there for her if she'll live underground with him. Henry Rollins makes his first appearance as the voice of Mad Stan. Easily Batman's funniest foe, Stan is a comic exaggeration of Rollins -- not only does he look like him, he has a slightly distorted version of the singer's own personality, distrusting the government and seeing conspiracies everywhere. His solution: blow everything up.
Read More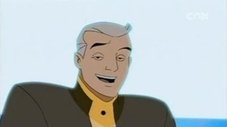 Ian Peek is a muckraking journalist who gets footage from seemingly impossible locations, no matter how tight the security. When there's a disturbance at city hall during a secret meeting between an organized crime witness and the district attorney, Batman encounters a man who can pass through solid matter at will. In short order, he puts two and two together and realizes this new villain is Peek. Confronting Peek, however, leads to him using his power to find out Bruce and Terry's secret -- and he threatens to expose them live on the air.
Read More
Bruce Wayne is out of town, and Inque is back -- announcing her presence by disrupting the launch of a billion-dollar satellite. Newly invulnerable to water, she poses more of a threat than ever before. Terry remembers that Bruce Wayne had to save him from Inque twice before, putting both his identity and his life at risk. Wanting to prove himself, he insists on pursuing Inque himself, though he asks Max to do some detective work for him.
Meanwhile, Inque's deal has gone sour, and her would-be client has weakened her with a particle destabilizer. Sick and desperate for help, she goes to the one person who she feels she can trust -- Deanna Clay, the daughter she abandoned as a child.
Read More