Episodes
3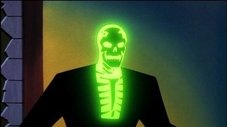 Batman is becoming increasingly frustrated with Blight, Derek Powers' radioactive form. Powers is also frustrated as he wrestles with controlling his power, and puts his son Paxton in charge of Wayne-Powers. His identity as Blight is revealed moments later, and he goes into hiding until he can find a way out of the city.
Paxton begs Batman to help capture his father, and he warily agrees. Terry wants Blight to pay for murdering his father, and Paxton may have other plans -- but who is double-crossing whom?
Read More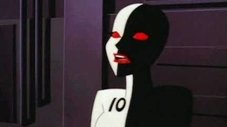 When a daring robbery of a high-stakes poker game between criminals goes awry, Batman is alerted by the sound of gunfire. When he arrives on the scene, he discovers to his dismay that the thief is none other than Ten, of the Royal Flush Gang. Before she escapes, Ten tries to tell Batman that things aren't what they seem. Because of his feelings for Ten (aka Melanie Walker), Terry is convinced that she's telling the truth; Bruce Wayne isn't so easily moved.
When Terry returns home he finds Melanie in his room. She tells him her family has been captured by Jokerz, and that she's being forced to steal in order to ransom them. Terry walks a fine line with issues of trust; beyond his usual lies to Dana and his family about his double life, the situation demands that he also tell half-truths to Bruce Wayne, Max (who knows his identity), and Melanie. And can he trust Melanie's story about her family's kidnapping?
Read More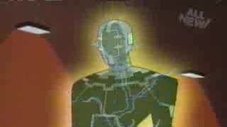 Batman faces off against a new high-tech villain, a man in a suit that projects an impenetrable force field that repels everything Batman can throw at it. Bruce Wayne recognizes the force field as the work of Dr. Blades, a Wayne-Powers scientist who has developed what he calls iso-field generator rings, which generate an aura of energy around its wearer.
While touring the Wayne-Powers lab facilities, Blades' assistant Dr. Suzuki demonstrates the rings and the aura, which are meant for use as a self-contained environment for people with immune-system deficiencies. Bruce and Terry recognize the aura immediately, and the question then becomes: who in the lab is the untouchable criminal?
Read More