Season Cast
6
Season Crew
0
There are no crew records added to Season 7.
Episodes
4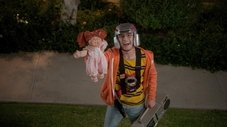 Adam gets a surprise from his past -- his first love Dana; Barry and Erica are off to college, but realize they have nowhere on campus to live.
Read More
When a job for Geoff Schwartz's new food delivery service goes awry, it's up to Murray and Geoff to race all over Jenkintown in search of an important cheesesteak; a handful of local customers are anything but helpful.
Read More
Barry decides to rush a fraternity; Beverly and Murray get closer to being empty nesters.
Read More