Season Cast
0
There are no cast records added to Specials.
Season Crew
0
There are no crew records added to Specials.
Episodes
1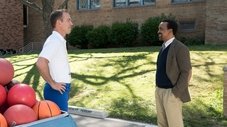 The Goldbergs-inspired special event picks up at William Penn Academy in the 1990s as now Head of School John Glascott leads a faculty of teachers with wildly different views on how to mentor students and recruits his tough-as-nails-sister Lucy to join his staff and enroll her teenage daughters, Felicia and Gigi, as new students.
Read More
Expand