Overview
Media
Fandom
Share
Episodes
6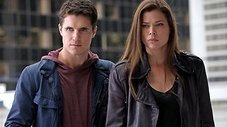 When Stephen and Russell head out for a night of fun, they run into a potential new break-out. Stephen and Russell report back to John and Cara about the new person, but they want to keep a low profile from Ultra. Sadly, Russell learns that his dad has passed away and he is torn about whether or not he should go home. John volunteers to accompany Russell to help keep him out of trouble. Meanwhile, Jedikiah has a shocking secret that could destroy his career.
Read More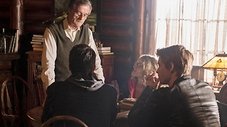 Stephen is determined to uncover what he hopes is the key to finding his father, and crafts a plan with the Tomorrow People that involves getting inside Jedikiah's head. Meanwhile, Cara and Russell encounter an uninvited visitor in the subway tunnel base. Stephen takes a risky opportunity and snoops around Ultra.
Read More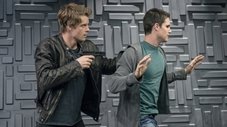 When John finds himself in a dangerous situation, Stephen is unable to help without revealing himself to Ultra. Not satisfied with the answer he has discovered about his father's disappearance, Stephen decides to take drastic measures with the help of his fellow Tomorrow People to find out the truth. Meanwhile, Cara and Russell negotiate a trade with Jedikiah, which ultimately makes Jedikiah take a big risk.
Read More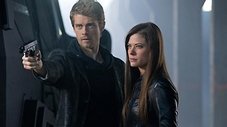 After Stephen returns from the brink, he thinks he has a clue to what happened to his father, but his fellow Tomorrow People are not sure they believe him. When the Tomorrow People learn some disappointing news from John, they make an unexpected decision about their future. The Tomorrow People finally get a lead on Ultra's secret research lab and they devise a dangerous plan to free all those being held captive there. Meanwhile, Stephen's mom introduces Stephen and his brother Luca to a new man she is dating, but Stephen is having a hard time getting a read on him.
Read More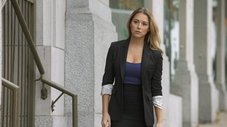 Stephen and his fellow Ultra trainees are given a test by Jedikiah to see who is worthy of becoming an Ultra agent, but not everyone is happy to work as a team. Cara is faced with a mysterious visitor from her past. Russell is sent on a dangerous recon mission that could force a clash between Tomorrow People groups. Meanwhile, John works with a new break-out.
Read More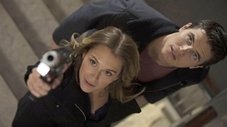 Stephen is still walking a fine line with his Ultra partner Hillary, who continues to be suspicious of his loyalties. When the Tomorrow People and Ultra learn that there is a new break-out doing good for humans, they both want her on their side. Meanwhile, Morgan takes a risk and betrays Jedikiah's trust to help the Tomorrow People, but what Jedikiah discovers from Morgan is an even bigger surprise.
Read More