Episodes
3
Jimmy's science project is late, because his parents made him go with them to a Ramones' concert. When Sean pleads Jimmy's case with the principal, he only succeeds in getting Jimmy thrown out of school.
Read More
Sean (Donal Logue) tries to keep Eddie (Kevin Corrigan) from hitting on a woman (guest star Julie Claire) Claudia (Megyn Price) is consoling after a break-up.
Read More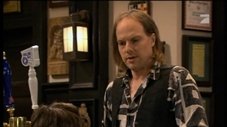 Claudia learns the results of her pregnancy test and Sean celebrates the news with a major purchase: a bar that Eddie plans to burn down for the insurance money. Meanwhile, Lilly and Brad try their luck at getting liquored-up; and Henry develops a craving for a different kind of watering-hole delicacy.
Read More