Episodes
5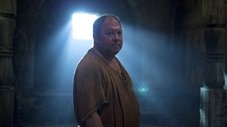 Jason has been sentenced to death for killing the Oracle and it looks like there is anything anybody can do to save him including Ariadne. Pasiphae tightens her grip over Atlantis and the future does not look good.
Read More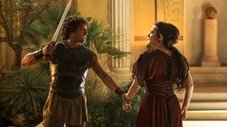 Pasiphae realises she will never be true ruler while ever she and Ariadne both have a claim to the throne, so she offers the queen her freedom – if she will renounce the crown. As wanted men, Jason and Hercules have been forced to seek refuge in the mountains, where Medusa and Pythagoras come up with their own plot, which will take a sacrifice of unimaginable proportions.
Read More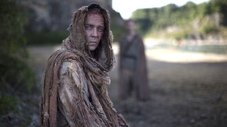 Jason's discovery has blackened his heart, leaving him a shadow of the man he used to be. Reckless and foolhardy, he no longer seems to care about anything or anyone - even Ariadne. Pythagoras is desperate to save his friend, so he sets out in search of help, but soon discovers not everyone is as keen to protect Jason as he is.
Read More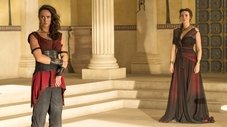 The battle between Aeson and Pasiphae for Jason's soul reaches a devastating climax as the warrior is caught by the ruthless queen's soldiers. Jason's friends know they must do all they can to save him before he is lost for ever, and Aeson undertakes a brave and deadly mission into Atlantis to rescue his son. However, he is just one man, and with traitors on all sides plotting to stop him, his chances of success seem slim.
Read More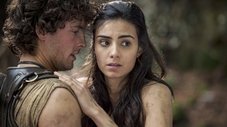 Jason is determined to rescue his fellow prisoners from the amphitheatre, and makes a daring return to Atlantis, which is becoming an ever more dangerous realm under Pasiphae's villainous rule. The hero and his friends face treachery at every turn, and come to realise that the only hope for the future is to kill the queen.
Read More