Overview
Media
Fandom
Share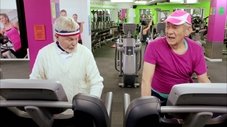 Feeling unfit, Freddie and Stuart join Ash at his gym, where a young fitness instructor persuades the pair to sign up for an expensive membership. With Freddie and Stuart spending so much time at the gym, Violet and Penelope discover how pleasant their flat can be without the bickering pair in it.
Read More
Crew
0
Directed by: No director has been added.
Written by: No writer has been added.
No guest stars have been added.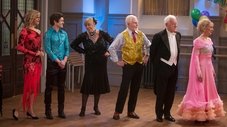 The gang decides to join Ash and Jess at a ballroom dancing class. Nimble on his feet, Stuart quickly becomes teacher's pet, leaving Freddie in a huff, while Violet becomes a hit with the amorous teacher in other ways.
Read More