Overview
Media
Fandom
Share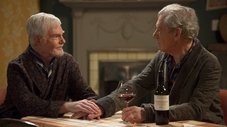 Freddie and Stuart are hosting a wake to mark the passing of an old friend. As they are joined by their small circle of elderly chums, the couple manage to create a toe-curlingly awkward evening with very little food but plenty of bitchy insults. Their new young upstairs neighbour Ash - whose sexuality becomes a point of great debate - spends the evening attempting to be the perfect guest, while fending off the advances of Freddie and Stuart's best friend Violet.
Read More
Freddie has an important audition coming up whilst Ash frets over his own career direction. Freddie suggests that Ash pursues acting and teaches him the tricks of the trade. But, when Ash secures an acting role after just his first audition, Freddie is thrown into a state of depression. Meanwhile, Violet seeks advice from Freddie and Stuart on her sordid love affair with her Hungarian boyfriend.
Read More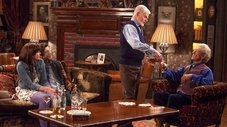 Crew
0
Directed by: No director has been added.
Written by: No writer has been added.
No guest stars have been added.