Overview
Raymond "Red" Reddington, one of the FBI's most wanted fugitives, surrenders in person at FBI Headquarters in Washington, D.C. He claims that he and the FBI have the same interests: bringing down dangerous criminals and terrorists. In the last two decades, he's made a list of criminals and terrorists that matter the most but the FBI cannot find because it does not know they exist. Reddington calls this "The Blacklist". Reddington will co-operate, but insists that he will speak only to Elizabeth Keen, a rookie FBI profiler.
Featured Crew
Creator
Last Season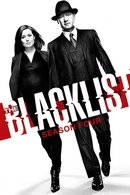 2016 | 22 Episodes
A mysterious man claiming to be Liz's real father targets her, but first she must resolve the mystery of her lost childhood and reconcile her true identity with the elusive memories corrupted by Reddington. Without the truth, every day holds more danger for herself, her baby and her husband Tom. Meanwhile, the Task Force reels from Liz's resurrection and friendships are fractured. Betrayed by those closest to him, Reddington's specific moral code demands justice, all the while battling an army of new and unexpected blacklisters.
Find out where to watch this on:
Facts
Status Returning Series
Network NBC
Certification
TV-14
Type Scripted
Original Language English
Runtime 60m, 43m
Homepage http://www.nbc.com/the-blacklist
Content Score
Lookin' Good!