Episodes
5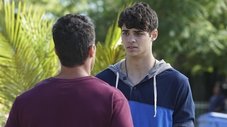 While Stef recovers from surgery, she and Lena grow concerned when they find out Justina wants Callie to support a legislation that they know nothing about.
Read More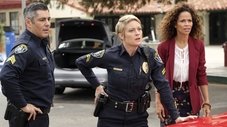 Callie admits her past relationship with Brandon to her moms. But before Stef and Lena can even process the information, the school goes into a "Code Blue" lockdown when it's discovered Mariana's boyfriend Nick showed up with his father's gun after seeing her kiss her ex-boyfriend Mat.
Read More
After being given the all clear to head home, tensions are still running high in the Adams Foster household. Fragile and skittish from the school lockdown, the family sticks close, but their secrets keep them apart. Callie and Brandon anxiously wait for their moms to address their behavior in Idyllwild while Stef warns everyone to stay off their phones and computers due to the rumors swirling around their family.
Read More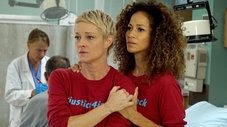 In the aftermath of Jesus' fight with Nick over Mariana, Jesus is knocked out. On the way to the hospital, things take a turn for the worse, leaving him fighting for his life. Meanwhile, Callie finds herself in a dangerous situation after taking a ride with Troy and Mariana is guilt-ridden over the fact that her actions led to Jesus' current condition.
Read More