Episodes
3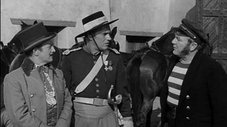 Basilio has begun to enjoy his stay in Los Angeles despite Zorro's interference. He is surprised at how well his war bonds are selling, for the landowners have decided to help support the Spanish government as much as possible.
Read More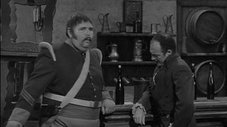 Even with his stolen gold gone, Basilio plans to remain in Los Angeles as a wealthy man. He decides to do so in a way that will let him exert a hold over Moneta Esperon, the attractive daughter of a wealthy landowner.
Read More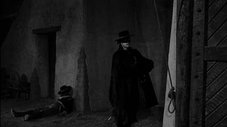 Humiliated by Zorro, Basilio gets his revenge by arresting Sergeant Garcia and hoisting him in the air in the public square outside the cuartel. A large sign dares Zorro to rescue Garcia, but Diego knows Basilio will have hidden lancers throughout the area. When night arrives, so does Zorro, using Bernardo to help create a diversion that draws the soldiers out of town.
Read More